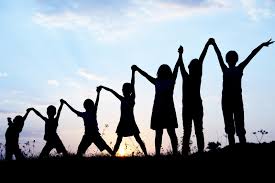 Welcome to the 2016-2017 School Year !
Dear Parents/Guardians:
I hope all of you are enjoying your summer! I look forward to meeting our new 6th graders, and welcoming our 7th and 8th graders! If any of you would like to discuss any issues concerning the health of your child/children, please do not hesitate in letting me know (kshkolar@spsd.us).
In order to insure that the learning potential of each student is not diminished by a remedial physical disability, that the student is able to participate in the school program, and that the community is protected from the spread of communicable disease, the Spotswood Board of Education requires periodic examinations for their students. These physical exams are to be completed on a Universal Child Health Record for all incoming 6th and 8th grade students, and/or those students new to the district.
Any student wishing to participate in a sport must have an Athletic Physical, with a physical examination form (physician) and a history form (parent/guardian) completed. Each sport played will necessitate a new history form to be completed by the parent/guardian. A concussion policy acknowledgment form and a cardiac form must accompany each physical. Prior to the student participating in school the school athletic program, Dr. Speesler, the district physician, must review and sign the clearance form.
Please note that no other forms will be accepted. All forms can be downloaded at www.spsd.us. If you have any questions or concerns, please do not hesitate in letting me know.
Katherine Shkolar RN BSN NJ-CSN
732-723-2050
kshkolar@spsd.us